2015-2016 School Year Information: Calendars, Supply Lists, Office Hours
The school office will reopen August 27th, 28th, August 31, Sept. 1, and Sept. 2.  First Day for students is September 3, 2015.
School Supply List 2015-2016 School Year; All Grades
Lakedell School ECS Calendar for 2015-2016
2015-2016 School Year Calendar
School Year Wrap-Up and Thanks...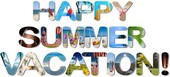 A HUGE thanks to ConocoPhillips for their continued support of our community, they generously donated $500 to our trackmeet and cooked our burgers and hotdogs for us!!
The Pow Wow, Track Meet and Awards Day/Family Picnic were huge successes, thanks for all the help from our community!
We wish everyone a safe and enjoyable summer!
Wahkotowin Pow wow at Lakedell School - May 29th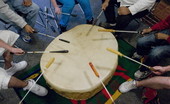 Final preparations are being completed for the first WRPS Maskwacis Wahkotowin Pow wow hosted at Lakedell School.  Our school grounds will be host to over 470 students, along with parents, staff, and the general public for a celebration of community.  Along with 3 teepees, a giant big-top tent, a concession, numerous dancers, multiple drum groups, and hoop dancers; the school grounds will also offer balloon animals, face painting, and hand games.  We advise that people bring their own lawn-chairs, as well as their own lunch.  Parking will be restricted to the Lakedell Ag Society grounds with shuttle service provided.
We hope to see you there, we are very excited for this special celebration of community!
Parent Council Meeting - May 20th at 4:30 pm
This is the last Parent Council Meeting of the 2014-2015 school year, all parents are welcome.
Provincial Election 2015: Come see the Candidates Debate at Lakedell School-April 28th at 10 am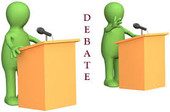 We are thrilled to announce that we will be hosting a Drayton Valley-Devon constituency all-party candidates debate at Lakedell School!  Our Grade 5/6 class will be learning about the electoral process and will ask each of the candidates questions on Provincial and local issues as they relate to the local MLA role, as well as hearing each candidates' platform. Our students will be participating in the Student Vote shadow election on May 5th as part of the learning process.  We have invited and will be joined by Falun, Pipestone and PLRS schools, and we are looking forward to this exciting student engagement opportunity for our students.  We will be inviting local media and are encouraging public to attend this event.  The event will run from 10 am to noon on April 28th in the gymnasium at Lakedell School.
Talent Show and Air Band - April 2 @ 1 pm
This year's talent show was a big hit, with great singing, dancing, and magic, including a special closing performance by some of the Lakedell School Staff!  Thanks to all of the performers and to the family members who showed their encouragement, enthusiasm and support.
Family Dance 6:30 pm - 8:00 pm, March 26th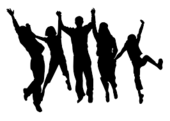 Student Led Conferences 5:00 pm to 8:00 pm March 24th and 25th
'Rumpelstiltskin' at Falun School; 'Over the Rainbow' at PLRS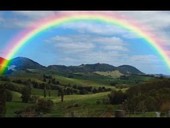 Lakedell students will be taking in two artistic performances in March, one of them is a classic children's story, 'Rumpelstiltskin', and the other is a motivational multimedia presentation on following your dreams called 'Over the Rainbow'.  There will be no charge for students to attend these events.
K-2 Swimming Lessons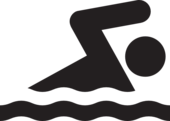 The Kindergarten, Grade One and Grade Two classes are set to begin swimming lessons in Ponoka.  The students are excited to get their feet wet and make a splash!!
Cultural Fair- January 29th in the afternoon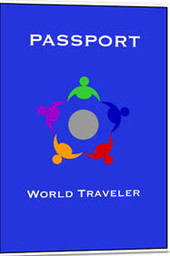 Lakedell School will be taking on an international perspective on the 29th as parents and community members will be presenting aspects of culture from their areas of expertise.  The students will rotate through exhibits of Great Britain, Ukraine, Costa Rica, Ermineskin, and other nations in mixed grade family groups.  Each student will have a passport and will be able to share their experiences with their family as they learn from our valued community members on this fun afternoon.
Lakedell School enjoying the HUB program!

Lakedell School welcomes the HUB Project this year! 
HUB is 1 of 37 Mental Health Capacity Building Projects across Alberta.
HUB focuses on strengthening the capacity in children, youth and adults to understand and promote mental health and prevent mental illness.  HUB also works to increase mental health awareness and promote ways of staying mentally healthy and resilient.  HUB provides programing that focuses on mental health through capacity building, universal programming, mentorship and collaboration.  For more information on HUB, please visit www.hubproject.ca or "Like" https://www.facebook.com/hubproject
 Teachers at Lakedell School have been extremely supportive and have opened their classrooms to HUB programming.  Mrs. Carly Ganske is the Youth Coach at Lakedell and is available Monday's and Tuesday's.  At this point 8 programs have been introduced and more exciting mental health based programs are still to come! 
Leadership Roles - Grade Five and Six students sign up monthly to take on responsibility in a role of their choice.  One of these leadership roles is PLAY (Peer Leadership for Active Youth).   Physical activity in children can be directly linked to mental wellness.  Offering safe ways for students to learn inter-active games leads not only to healthier bodies and minds, but safer and friendly playgrounds.  PLAY Leaders volunteer their lunch time once a week to facilitate games for students in Grade One and Two.   Leadership students are given guidance under the HUB Youth Coach during the activity teaching the importance of safe, active, group play, conflict management, fair play and game leading skills. 
In Health class, Grade Five and Grade Six students are learning to develop and strengthen their skills and strategies in dealing with issues they may encounter in everyday life.  The Mental Health Kit teaches students about mental wellness.  Topics covered in the kit address areas students deal with regularly such as Body Image, Healthy Communication, Hope, Humor, Peer Relationships, Physical Activity, Resiliency, Stress and more. 
Students in Grade Three and Grade Four are taking part in ZONES of Regulation; a curriculum geared toward helping students gain skills in consciously regulating their actions, which in turn leads to increase control and problem solving abilities.  Students recognize when they are in 4 different colored "zones" and will learn how to use tools to enter or remain in their desired zone.  Students learn how to self-regulate, understand emotions and perspective of others and themselves. 
Mrs. Ganske has had the opportunity to join with the Lakedell Family School Liaison, Mrs. Dewald.  Together they have created two Girls Groups; where once a week they talk and address everyday life pressures girls may encounter.  Topics such as body image, friendships, communication, boundaries, feelings, and respecting self are explored together during meetings. 
Lakedell staff began a Super Successful Star initiative to introduce students each month to a theme related to learning and health.  This has been a wonderful opportunity for Mrs. Ganske to support the school with a mental health message.  Newsletters have been sent home to parents with tips or suggestions on sleep, organizing and attendance.  Students have participated in surveys at recess to ask other students what are healthy habits such as how many hours of sleep children need in a night, etc.  Students have enjoyed both answering questions and conducting the survey themselves.  Groups of students also prepare and perform a skit during school assemblies to teach skills on paying attention in school with a mental health focus.
 Lakedell students participated in Bullying and Pink Shirt Day Poster Contest using their creativity to share their message about bullying.  Congratulations to all students on the wonderful creative ideas you showed in your posters! 
Starting in January, we will begin a Universal Program called "Move to the Bell".  Teachers will have weekly activities, where they choose two bells throughout the day to get the class moving.  The 'moving to the bell' can be heart pumping, balance, breathing, focus, relaxation and more.  Physical activity in the day is necessary to re-energize students and helps them focus on work.  Mrs. Ganske helps by providing students and teachers with ideas and strategies in ways to benefit our mental health and wellness.  To go along with Physical Activity; "Yo-Move" (yoga/movement/imagination) will be implemented into gym class where it will help improve mood, reduce anxiety, imagination, improve breathing and literacy is incorporated into sessions. 
Mrs. Ganske is so excited to be a part of the Lakedell School team and would like to thank everyone for welcoming her and HUB to the school.  New ideas are constantly being shared, and students are building skills and understanding of mental health and wellness!
Family Movie Night was a hit!!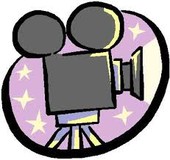 Over 40 Lakedell students and parents gathered together on Friday January, 23 for a free screening of 'Box Trolls'.  Students sprawled on mats on the floor to take in the movie projected onto the wall and played through the loud speakers.  Lakedell Parent Fundraising Committee was on hand to sell drinks and snacks, with everyone back home by 9 pm.  Following the movie Seth Thompson had his name drawn and he won the movie to take home!
There will be a similar event coming soon in March when there will be a family dance in the Lakedell gym.  Watch for further details in the spring!
Skating rink ready to go!!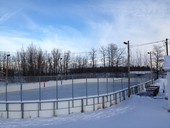 Thanks to our wonderful and dedicated community volunteers, our rink is open to the public for skating as of January 10th.  
The volunteers overcame many challenges, including removal of very tall grass that was buried under snow!  
A huge thank you to Gary Rode, Meagan and Warren Heemryck, Clint Neis, Jay Breum, Joe Breum, Todd Pearson, Mike Patterson, and anyone else who has helped get the rink ready for our kids and community!
-Mr. V
Grade 5/6 Class set to Rock the Rings!!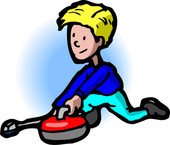 With the help of Mrs. Southern and the Lakedell Curling Rink, our Grade 5/6 students will be learning how to curl for the month of January.  Each Monday the students will head to the local curling rink to practice sending rocks down the ice while learning the rules of curling.  This will be a great opportunity for our students, and they are looking forward to it!!
Christmas Concert
Thank you to everyone who attended our Christmas Concert!  The students put on a great show, with great acting, dancing, poetry and singing.  The night ended with a beautiful version of 'O Holy Night' in both English and Cree.  A big thank-you to all of the parents and community members who supported our raffle draw and silent auction for the Lakedell Parent Fundraising Committee; we raised over $3000 to support our students, WOW!!
-Mr. Van Someren
'Principal for a Day' Kaiden Brown and 'Vice Principal for a Day' Mya Zarantonello: December 1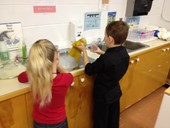 Kaiden and Mya enjoyed spending December 1 as the "Principal and Vice-Principal for a Day".  They got a behind the scenes tour, made announcements, ate lunch in the staff room, supervised at recess, observed the classrooms, problem-solved staff challenges and extended a recess.
Congratulations Kaiden and Mya, and thanks to all of the other students who donated and collected pledges for Terry Fox; we raised over $1700.
Breakfast Program welcoming donations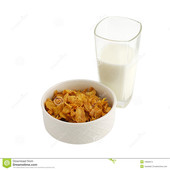 We continue to seek support from our community to help keep our breakfast program viable.  The following letter was sent home on September 4, 2014.
Breakfast and Milk Donations 2014-2015
Lakedell School is very grateful for the continued support that it receives from numerous community groups and organizations!!
BIG THANKS TO TELUS!!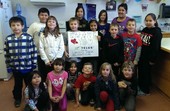 A huge thank-you goes out to Telus, for their generous donation of $5000 to our Breakfast Program!!  We are very thankful for their partnership and support!!
Follow us on Facebook and Twitter!!
You can "Like" us on the Lakedell School Facebook Page.
Lakedell School now has a twitter account: @LakedellSchool