Grade 1-3 Swimming Dates
The Grade 1-3 classes will be going swimming on the following dates.
May 1, 9, 16, 23, 30 and June 6. Students please remember your swim suits, towels and wear your hair back if needed
Pigeon Lake Lions Playhouse Raffle
Pigeon Lake Lions have graciously offered the Lakedell School Parent Fundraising Committee to participate in their Playhouse Raffle. Tickets are just $5 each they are available for purchase at the school office. Please contact Diana Peters at the office if you wish to purchase tickets. DRAW DATE is JUNE 9th.
School Equity Program
Wetaskiwin Co-op has been a proud member of the Wetaskiwin community for 100 years. We want our community to continue to thrive, and we know that the more we invest in our youth and young families, Wetaskiwin will continue to be a safe, strong and vibrant city. As a co-operative, we are owned by our members and every year each member is allocated a portion of their purchases back in equity. The percentage of equity may be different for each commodity and this is decided by the Board of Directors annually. For the last several years, Wetaskiwin Co-op has been paying out 80% of this equity in cash to our members for a total of $5 million cash back since 2014. We want to invite the Wetaskiwin Regional Public Schools to participate in the Wetaskiwin Coop School Equity Program, which will allow schools to earn equity on both educational and personal purchases. Liquor and purchases under personal charge accounts are not eligible. Each participating school will be assigned a membership number at no charge and at the till, customers at all Wetaskiwin Co-op locations will have the option to use a school membership number. The equity earned from each of these purchases will be calculated based on Wetaskiwin Co-op's fiscal year, November 1st – October 31st and 100% of the equity earned will be paid out to the school in early January. This type of fundraising initiative allows for greater donations back to the school and allows all schools to participate equally. For instance, if a school with 700 students had $1000 of purchases per family for a total of $700,000 in purchases that school would receive $14,000 cash back based on a 2% equity allocation. With the implementation of this program, the expectation is that both parties would participate in marketing and execution of this plan and any extra sponsorship requests from the schools will not be considered.
Sincerely, Allan Halter, General Manager. Co-op
Fundraiser for Lakedell Parent Fundraising Committee.
Gift cards are available to purchase to use at Arber Greenhouses.
The gift cards are $25 and do not expire.
The gift cards can be used for all Arber Greenhouses products including bedding plants, baskets, trees & shrubs, perennials, giftware & garden products.(Great Mother's Day gift!)
There is no cash value.
Gift cards are available through Lakedell students or at the school office.
All orders & money for gift cards are due in to the school by Thursday, May 4th in order to be ready for Mother's Day.
Thank you for your support!!
All funds go to support activities and fieldtrips for the students of Lakedell School
*Arber Greenhouse is located north of Wetaskiwin on HWY2a
Little Caesar's Fundraiser for Parent Council
Lakedell Parent Council is holding a Little Caesars fundraiser. This fundraiser is raising funds to help with the cost for Lakedell students to participate in field trips and events.
Purchasing can also be done online. (See link at bottom) 
The fundraiser ID #: 331069 can be used for all online credit card orders.
All orders & funds collected are due into the school by April 4, 2017
Please have all cheques made out to:
LAKEDELL PARENT FUNDRAISING COMMITTEE
Should you have any questions please feel free to call Debbie Madsen at 780-360-2401.
Thank you for supporting Lakedell students!
2017-2018 Kindergarten Registration and Open House April 20th
The Lakedell School Kindergarten Open House and Registration night for the 2017-2018 school year will occur on April 20 from 5:00 pm to 6:30 pm.
Lakedell Kindergarten runs full days on Tuesdays, Thursdays and some Fridays throughout the school year.
Kindergarten Registration 2017
Talent Show (2 pm) and Free Pasta Lunch for students- March 22
We will be once again having our annual Talent Show, March 22 at 2 pm.  Homeroom classes can enter as a whole group as well as interested students are allowed to enter either as an individual or as part of a small group.  
Students are also being treated to a free pasta lunch on March 22 as well.
New Lakedell Principal for 2017-2018: Mr. Donald Teplyske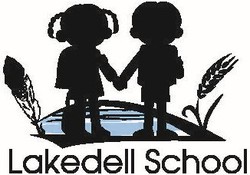 As you may have been aware, Wetaskiwin Regional Public Schools is undergoing some school reconfiguration and administration changes and as a result there will be a change at Lakedell School for the 2017-2018 school year. 
I am pleased to announce that Mr. Donald Teplyske will be the new Principal of Lakedell School effective next school year.  Mr. Teplyske has spent the last 5 school years as the Principal of Winfield School and will bring a wealth of experience and passion to our school. 
Please look to our upcoming April Newsletter for a brief biography of Mr. Teplyske and also be sure to attend our Celebration of Learning and Interest Fair on April 6th from 4:00 pm – 6:30 pm when Mr. Teplyske will be in attendance to meet all of our families and students.
While it will be very difficult to leave Lakedell School after the last 5 years of growing and learning together with my school community; please note that I will continue as the Principal of Lakedell School until the end of August 2017, when I will transfer to my new role as Principal of Clear Vista School in Wetaskiwin.
Both Mr. Teplyske and myself will be working closely together throughout this Spring to ensure a smooth transition for our families, students and staff.  As always, please feel free to contact me at the school if you have any questions, comments or concerns.
Warm Regards,
Trevor Van Someren
Principal
Family Fun Night - February 17 5:30 to 7:30 pm
Lakedell Parent Council is hosting a free Family Fun Night this Thursday evening featuring a Fire, Skating (if the ice hasn't melted), Face-painting, Field Games, Snow Painting, Tug of War, etc.  Feel free to drop by and have some great winter fun outside!
After-School Floor Hockey Club
We will be re-starting our after-school floor hockey club on Monday January 16, 23, and 30.  Please see the attached permission form for your Grade 3 -6 child.
Celebration of Learning #3 - February 1, 4:00 to 6:30 pm.
This year we will have four 'Celebrations of Learning' evenings where you can come to the school and view the work that your child has been creating.  You can tour the classroom and ask celebrate all the great learning that has been occurring with your child.  These evenings will occur in early October, late November, late January, and mid March.  We will have food available for all of our guests!
The evening starts at 4:00 and goes until 6:30 with no appointments or scheduling needed.  
New Report Cards - Issued November 25
We have been busy collaborating with the other teachers and administrators from Pipestone and Falun Schools to align our teacher gradebooks and our report cards.  I am pleased to share that we now have common report cards across our three schools for all grades which can lead to better reporting with our families as partners in your child's learning.  Please see the attached letter for further information as well as feel free to contact your child's teacher or the Principal to learn more about our new report cards.
Lakedell School Council Meeting - November 15 at 4:30
Childcare and snacks are provided.
Sept. 30th: Orange Shirt Day Residential Schools Assembly and Smudging Room Grand Opening
September 30th is Orange Shirt Day which is a national day set aside to learn about Residential Schools in Canada.  We have chosen this day to hold an assembly in remembrance of the devastating legacy of residential schools and to officially open the new smudging room at Lakedell School.  We will be sharing together with student drumming, dancing, stories, and speeches in our first annual Orange Shirt Day Assembly.  Please join us on this special day starting at 1:30 pm.
Smudging Open House and Community Information Night with Jerry Saddleback - September 30th 6:00 pm.
With the addition of our new smudging room to our re-modeled front entryway, we are offering a Community Information Night and Smudging Open House with special guest Jerry Saddleback.  Coffee, Tea and Snacks will be provided for everyone; please feel free to come listen, learn, and ask questions!
September 27th: Terry Fox Run - with Special Guest: Fred Fox!
This year we have a special guest coming to make a presentation at our Terry Fox Run, Mr. Fred Fox!  Fred is Terry's brother and will be making a special appearance at our Super Hero themed event.  Family members are encouraged to join in our run for this very important Cancer-fighting cause!
Assembly at 9 am; Run at 10 am
Bus Drop-Off Changes
 School Entry and Drop-Off 2016 - 2017
Please see the attached information that went home regarding school bus and dismissal changes for our students.
2016-2017 Kickoff Assembly and Activities September 12th
We will be "Kicking Off" our school year with our Welcome Assembly at 10:10 am in the gymnasium.  The afternoon will feature a series of fun activities with the students in mixed grade family groups.  Parents are encouraged to join in the fun as we Kick Off another year of fun at Lakedell School!
2016-2017 School Year Information: Calendars, Supply Lists, Office Hours
The first day for students is September 6, 2016.
School Supply Lists 2016-2017 School Year
**ECS supplies are provided collectively through the school through a $20 fee assigned to parents.  Students will still require running shoes, a backpack, lunch kit, and headphones.**  
Lakedell School ECS Calendar for 2016-2017
2016-2017 School Year Calendar
The school office will be open August 31st, Sept. 1, and Sept. 2.  
Smudging Information for 2016-2017 School Year
We recently sent home the following information regarding Smudging at Lakedell School.
Division News